PLEIN AIR QUICK PAINT FOR RUCH OUTDOOR COMMUNITY SCHOOL
[Please note, the July 14th changes: paintings will be silent auctioned for the entire 3-day lavender festival - reception will not require tickets and will not include a silent auction.]
July 14th Quick Paint for Ruch School Here
What's the first thing that gets cut when schools face a budget squeeze?
We invite you to support Ruch Outdoor Community School by participating in a Plein Air Quick Paint in the Applegate Valley as part of the Southern Oregon Lavender Festival.

(TIME/PLACE CLARIFICATION - this event has a starting time of 8am but you can start anytime and anywhere - the goal is to show up at our barn (375 Hamilton Road, Jacksonville, OR) sometime between 4pm and 6pm with fresh art for the reception that evening)
Download Quick Paint for Ruch Scool PDF Flyer
There is no cost for artists to participate and you are welcome to join us for food, wine and stories at the Fresh Paint Reception and Silent Auction at 7pm - also at no cost to you.
REGISTRATION FORM AT BOTTOM OF THIS PAGE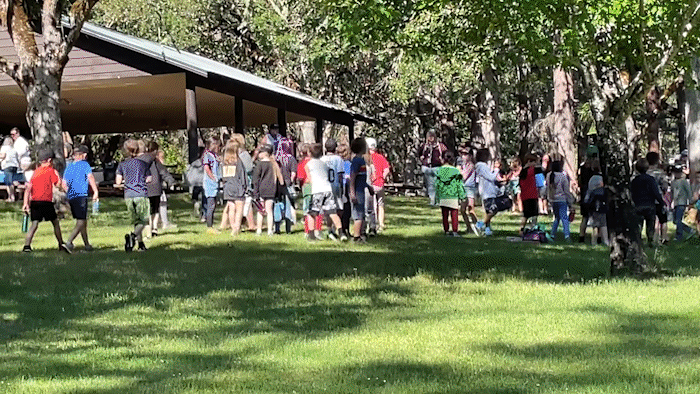 Please support art programs at ruch OUTDOOR COMMUNITY SCHOOL
As a "community school", learning opportunities multiply when students dig into their surrounding environment, repositioned to take a closer look at the social, environmental, and economic issues at play. Ruch Outdoor Community School students embark on local projects that have tangible results and observable outcomes.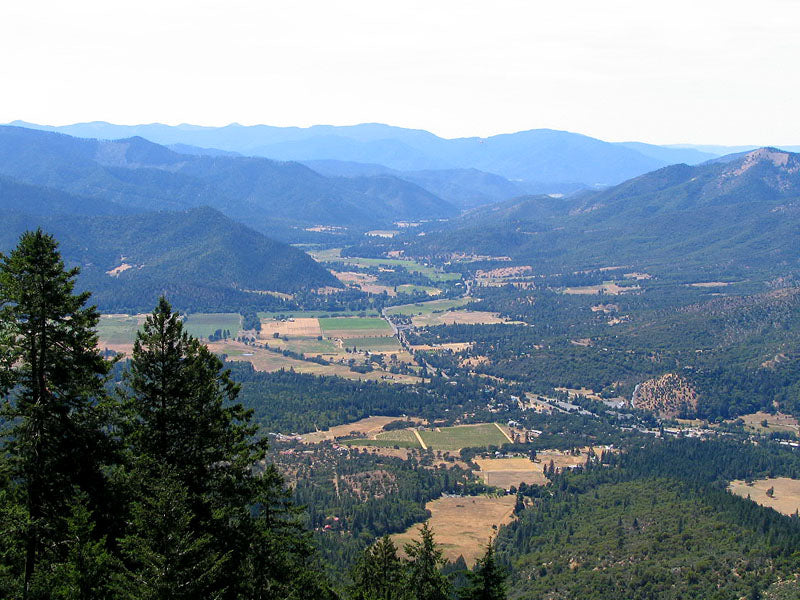 Here's how the plein air quick paint for river school works
Summary:
The goal of the Quick Paint is to raise money for Ruch Outdoor Community School by selling plein air paintings (created earlier in the day) at The Fresh Art Reception and Silent Auction. Reception tickets sales also donated to the school.
You start when and where you want. We're encouraging people to paint in the Applegate Valley, but it's up to you. We want what is most convenient for you.
You are very welcome to paint at our lavender farm as many others have in the past. We will also be serving as a "friendly port" for all artists who need a snack, drinks and or to get out of the heat. Please let us know if you plan to paint here so we have sufficient supplies.
Stop painting at 4pm and deliver your fresh creations to our barn at 375 Hamilton Road in Ruch by 6pm. (mailing address is Jacksonville).
Put your name, contact info, and auction reserve price on the back of each painting.
You receive 80% of the auction sale price - 20% is donated to Ruch School.
You are welcome to stay and enjoy the reception/auction at no charge.
Any unsold works at the auction will continue to be for sale for the rest of the weekend - you can adjust the reserve price if you wish.
ALL paintings remain in our barn through Sunday at 5pm.
Artists Must Agree to:
Start and finish your painting on the day of the event - finish by 4pm. There is no starting check-in or starting event. You can start where and when you like. There is also no authentication process for validating "same day" status of your work - we trust you.
Deliver your completed work to our barn (375 Hamilton Road in Ruch) by 6pm.
Help us display the art. The simplest solution is to find a way that it can be hung (we have lots of space to hang on) or bring an easel (standing or table).
Write your name and contact information on the back of the painting along with your "reserve" lowest acceptable price.
Paintings will then be sold via silent auction during the evening reception. If they do not sell at auction, they will remain on sale for the next two days in our barn during the lavender festival. You can adjust your reserve price for the festival days.
20% of the painting sale will be donated to Ruch School and 80% will go to the artist.
Paintings must remain in the barn for the remainder of the Lavender Festival - until 5pm Sunday night.
Any paintings that do not sell during the auction will remain on sale during the next two days as thousands of people will be attending the Southern Oregon Lavender Festival.
Paintings can be picked up anytime after 5pm Sunday. We can arrange to ship a painting (at cost) if it is a hardship to return to our farm for out of town participants.
Artists are encouraged to:
Attend the

Fresh Painting Reception and Silent Auction

at no charge - you will be guests of honor. The event is VERY casual and attendees showing up with paint on their clothes will be celebrated. There will be hors d'oeuvre and one glass of wine included - cash bar after that.
Meet and greet enthusiastic silent auction attendees and members of Ruch school.
Price paintings at an "accessible" level to encourage generous bidding. We have purposely set the rates to encourage giving to the school.
This is a non-juried, open event and we encourage artists of all levels to participate. There is not really any competitive aspect to the event.
While we refer to the event as "plein-air" we are pretty open to any artist that wants to contribute and help Ruch School.
Artists are encouraged to paint in the Applegate Valley but again, there are no hard rules for this. FYI, there will be six lavender fields in vibrant bloom on the day of this event. :)
We will provide snacks and drinks for any artists that want to paint at our farm or to swing by during the day. If you are coming, or think you might, please let us know. Artists will also have access to rest areas and bathrooms in our air conditioned house.
If the paintings do not sell, they will remain on sale during the remainder of the Lavender Festival where many people may purchase them.
Artists will receive their payment within 7 days of the event but we will do our best process and pay transactions during the reception.
We understand that there are very real expenses for you to participate in this fundraising event and we greatly appreciate your efforts.
Please fill out the form below or call/text Rob Rustad at 831-521-5344 or email rob@applegateriverlavender.com.
I'm Interested in your quick paint event and reception for ruch school art programs
In the message area please include:
Name, mobile phone, email address
Which date, June 23rd and/or July 14th, do you intend to paint?
Where you intend to paint? Artists at our farm will have food, drink, inside restrooms/rest areas - please let us know if you intend to paint here or stop by so we have enough supplies. :)
Can you deliver your painting to our barn from 4pm to 6pm on the day of the event?
Do you plan to attend the reception at 7pm? You (the artist) do not have to buy a ticket. There will be music, hors d'oeuvres and you will you will receive a ticket for a glass of wine - cash bar after that.
Will you have a guest/s with you at the reception?
[reception is a fundraiser for Ruch School, additional guests can order tickets here: June 23rd 7pm-9pm Fresh Paint Reception in the Art Barn Tickets - $25 and/or July 14th 7pm-9pm Fresh Paint Reception in the Art Barn Tickets - $25
Can you please tell us what your approximate reserve price will be for the auction? (artist receives 80% and school receives 20% - many reception ticket buyers have asked how much the paintings will be)