Do you love lavender or are you lavender curious?
Join us for the celebration of the lavender bloom this Summer. There is something about people who love lavender... they're usually worth meeting.
Volunteer one time or become a regular, whichever suits you. The only skills required are interest and your willingness to help. Volunteers are needed for the lavender festivals (June and July) and for regular activities on the farm.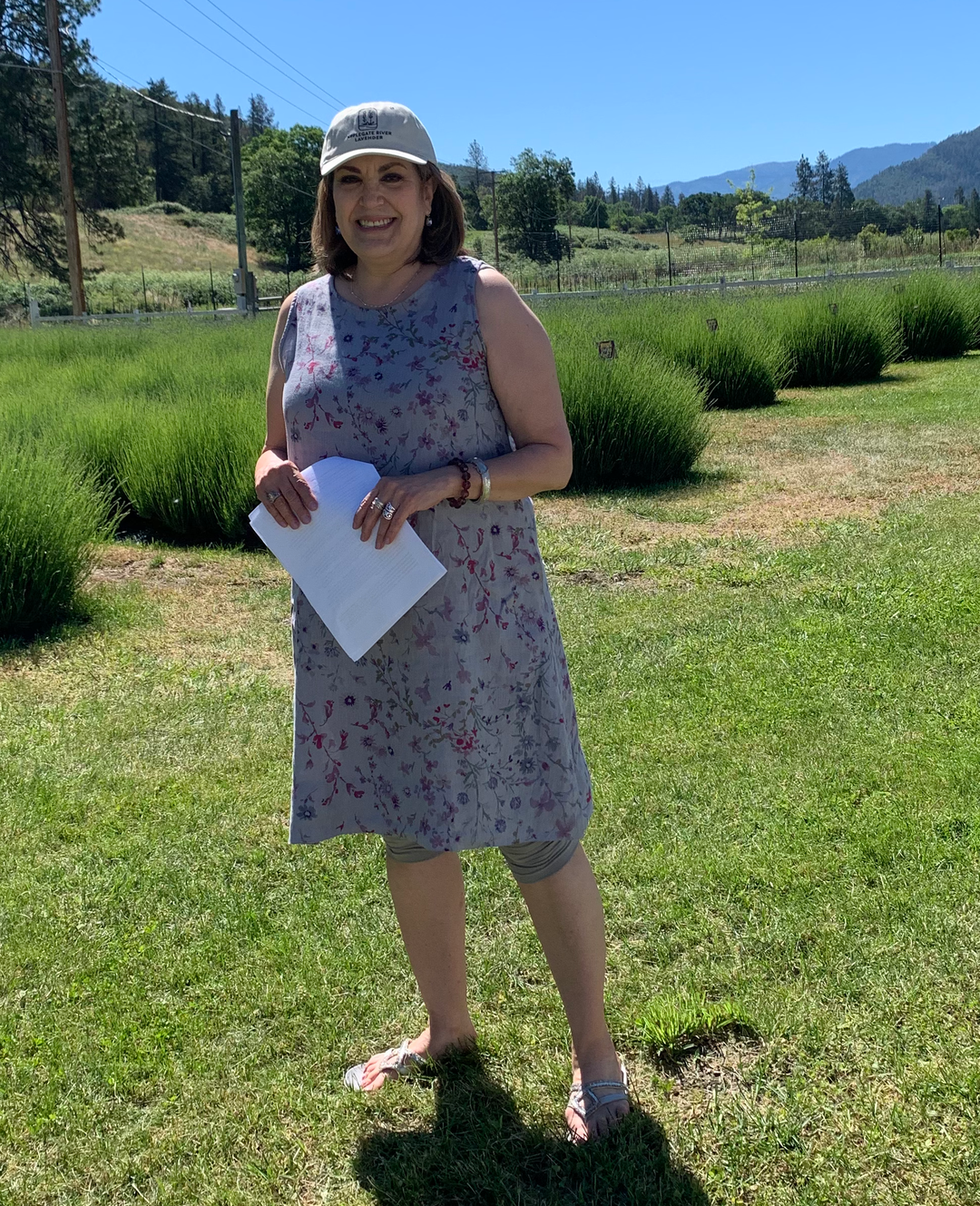 Festival volunteers (June 23, 24, 25 and July 14, 15, 16) enjoy the thrill of visitors as they take in the beauty of the lavender field and delight in the scent of lavender. Volunteers are assigned positions including u-pick/field supervision, greeting guests, assisting with parking, prepping and selling food/beverages, craft activities, and working the farm stand.
Farm volunteers that assist with farm duties will learn a little or a lot about growing, harvesting, distilling, making products, crafting, assisting with classes, farmstand support, or assisting with food prep/beverage prep.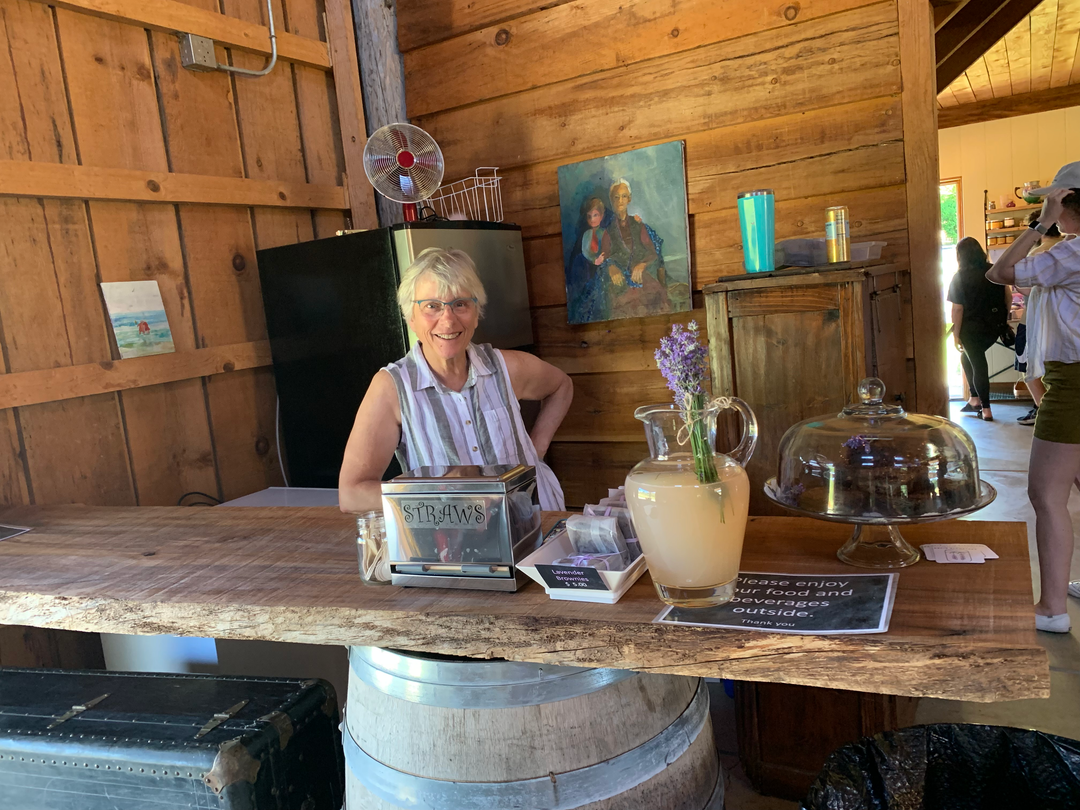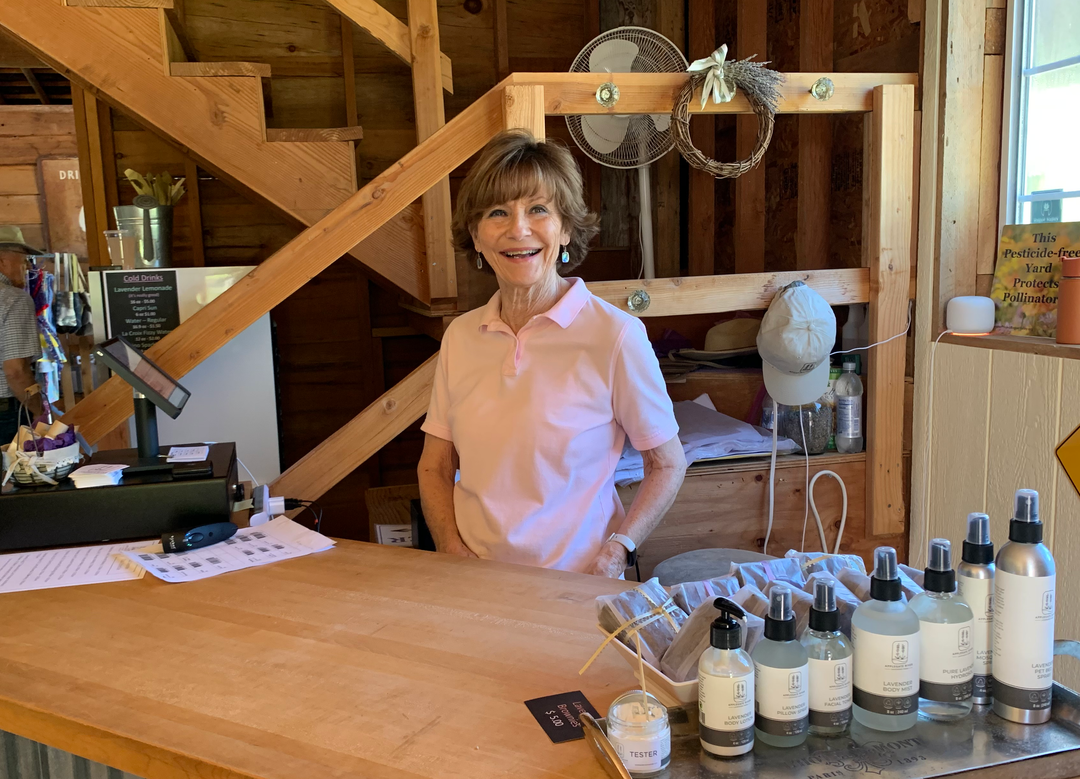 Volunteers receive knowledge, experience, lavender to take home, our undying appreciation and the opportunity to enjoy the Applegate River after each visit to the farm.
Contact us
Please use the form below or contact Marcy Rustad for more information at hello@applegateriverlavender.com.